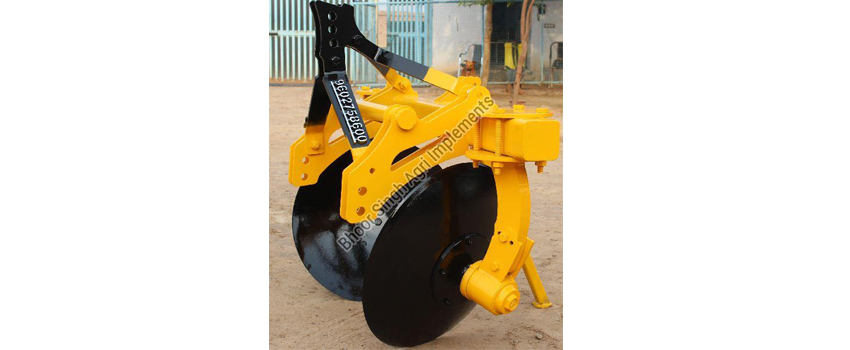 Farmers have to overcome many problems for them to succeed. They have to grow the crops, control the weeds, prevent livestock from coming into their fields, pulverise the soil, deal with and respond to weather conditions, etc. So, who or what can make all of this easier? Farm implements are the answer. Various farm implements, like agricultural sheet ridger, are available today to work the land like the earliest farmers with better results and less effort.
What is an agricultural sheet ridger?
A ridger is an implement that simultaneously cuts and turns the soil in two opposite directions to forages . It is also known as Furrower, which is used to form ridges, for sowing row crop seeds and plants in well-tilled soil. The ridger is also used to make field furrows or channels, earthing up and other similar operations.
Ridgers is also known as ridging plough, middle buster plough and double mouldboard plough. The ridger generally has a V-shaped or wedge-shaped share that is usually fitted to the frog. The tip of the ridger penetrates into the soil and breaks the earth. The mouldboards lift, reverse and cast aside the soil, forming deep channels and ridges of the required size.
Precautions to take:
Although they are extremely beneficial, even the littlest implements are extremely heavy, so it is important to use them correctly and ensure that safety measures are taken. Most farm implements are generally designed for attachment to a multipurpose tractor and not as a free-standing tool (as is the case with most road making equipment, for example) and are thus simply not designed to travel. Tractors towing the equipment should only go short distances and not travel on roads with a lot of traffic.
So, here are some valuable tips for selecting quality farming tools like Agricultural Sheet Ridger.
1. Look for recognised quality brands of agricultural tools
If the suppliers are around a long time and have a reputation for quality, then they are clearly doing something right. Be ready to pay a little extra, if vital, for that reassurance.
2. Learn a bit about metal descriptions.
Agricultural Sheet Ridger producers usually describe the quality of the metallurgy they use with the product description. Metal hardness isn't always necessarily the only factor behind the selection; however, durability matters with steel sheets.
3. Be certain you understand the functionality.
Know how different tools function the right way for the job. Most professional farmers or field workers have a good understanding of this. However, it's still possible to see people using a totally inappropriate tool for the job.
4. Research the brand well.
If you are buying it with a brand name you've never heard of, research them on the internet first. Find out where the Agricultural Sheet Ridger manufacturer is based and get objective feedback on their products.
5. Purchase the ridger that comes with a money-back guarantee.
Use a reliable method that offers you a degree of protection should you demand your money back. Don't do cash transactions or transfer payment mechanisms.